On-Orbit Servicing (OOS) Architectures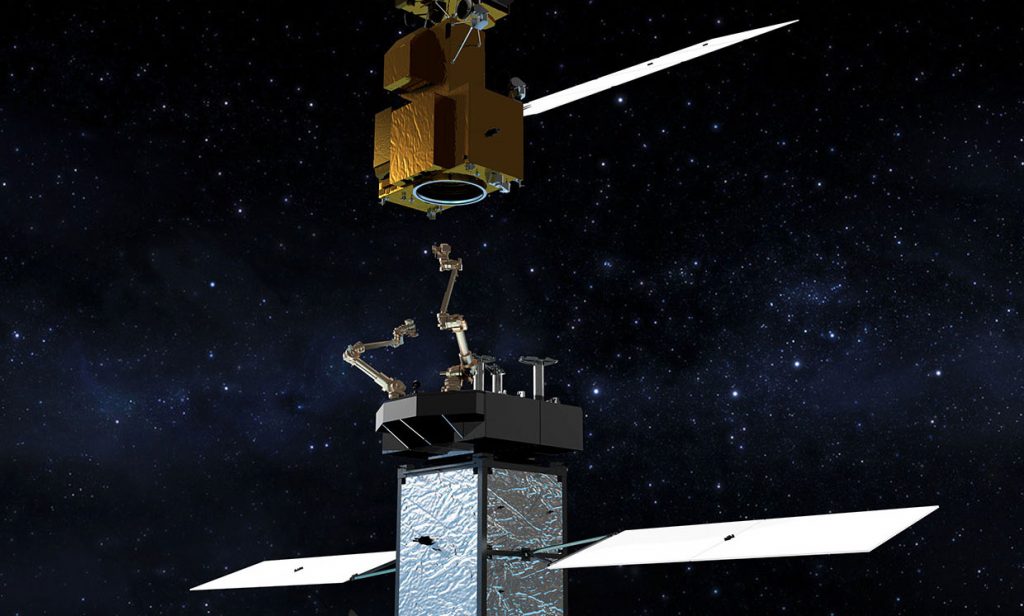 OOS presents new opportunities for refueling, inspection, repair, maintenance, and upgrade of spacecraft (s/c). OOS is a significant area of need for future space growth, largely due to the increased congestion in space.
It will become very important to enable the servicing of low-earth orbit (LEO) s/c as the industry shifts its focus towards LEO. Our research looks into the tradespace of design variables for an overall system architecture for OOS in LEO constellations.
Key Personnel
Publications
On-orbit servicing: a new value proposition for satellite design and operation (AM Long, MG Richards, DE Hastings), Journal of Spacecraft and Rockets, 2007, 964-976
Flexibility and the value of on-orbit servicing: New customer-centric perspective (JH Saleh, ES Lamassoure, DE Hastings, DJ Newman), Journal of Spacecraft and Rockets, 2003, 279-291
Space systems flexibility provided by on-orbit servicing: Part 1 (JH Saleh, E Lamassoure, DE Hastings), Journal of Spacecraft and Rockets, 2002, 221-560