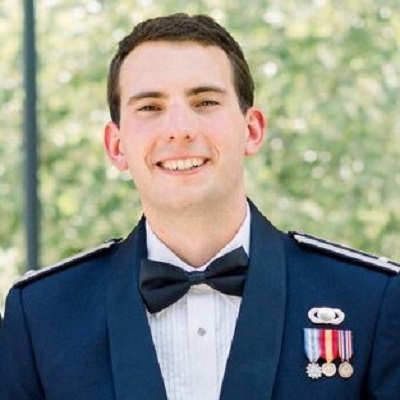 Elias Johnson
MS '20
Elias Johnson is a graduate student in the Aeronautics and Astronautics department at MIT. He received his Bachelors in Mechanical Engineering from the U.S. Air Force Academy and currently serves as a Developmental Engineer and Acquisitions Officer in the U.S. Air Force.
His research in the Engineering Systems Lab focuses on applying safety-guided design principles to enhance the U.S. Army's Future Vertical Lift program. Prior to joining MIT, Elias served in the Air Force Research Lab where he led developmental efforts in aerospace materials manufacturing and rapid prototyping. 
Outside of class, Elias enjoys hiking, biking, entrepreneurial podcasts, and exploring new foods and cultures from around the world.​
https://www.linkedin.com/in/elias-johnson-77583317b/